june 3rd: In case of too much reqests the server was sometimes down, sorry for that but I had no influence...
Thanks for watching. stay tuned at ciba-online.net
june 3rd:

Haci Arap Yaman vs. Jean Reverchon 14h00
june 2nd:

Stream Yaman against Fonellosa at 18h00
may 31st:

LIVESTREAM: USTREAM
Click the button 'the results' for almost live results.
may 30th:

livestream expected, adress will follow
may 28th: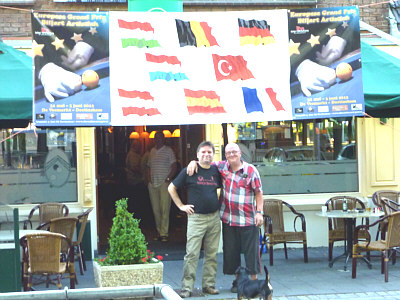 we are waiting ....
may 27th: todays update

Billi Tran won the French Championships today, his first title!
The titles we will have at this CEB-GP are world-record:
9 x World Champion
9 x European Champion
27 x Winners of earlier European Grand Prix and...
90! x national champions
may 23th: players informations
May 15th: poules drawn, time schedule fixed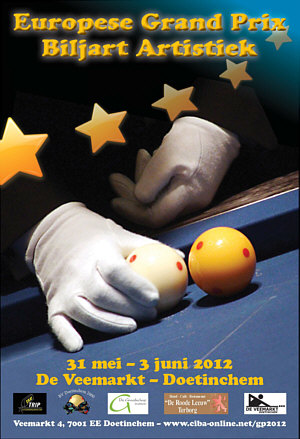 download the A3 poster
May 3rd:
Inscription period closed. World record of inscriptions: 50
April 10th:
It's not necessary to make a bank transfer for the inscription fee. The inscription fee of €100 is to be paid in cash on may 31th to the organisation.
End of inscription period: april 30th.
March 23th:
the tournament advertising chalk is ready